General Discussion: Cool, Canadian surface high pressure looks to slide down into our region tonight into tomorrow, and looks to stay over the region through the weekend. It then looks to move off to the east of the region Sunday night into Monday, as a low pressure system and attendant cold front sweep through the area Monday and Monday night. Another area of cool, Canadian surface high pressure then looks to build into the region behind this from mid to late next week. The net result of all of this for the region is normal to below normal temperatures for the rest of this week and the weekend, followed by warmer temperatures and showers for early next week.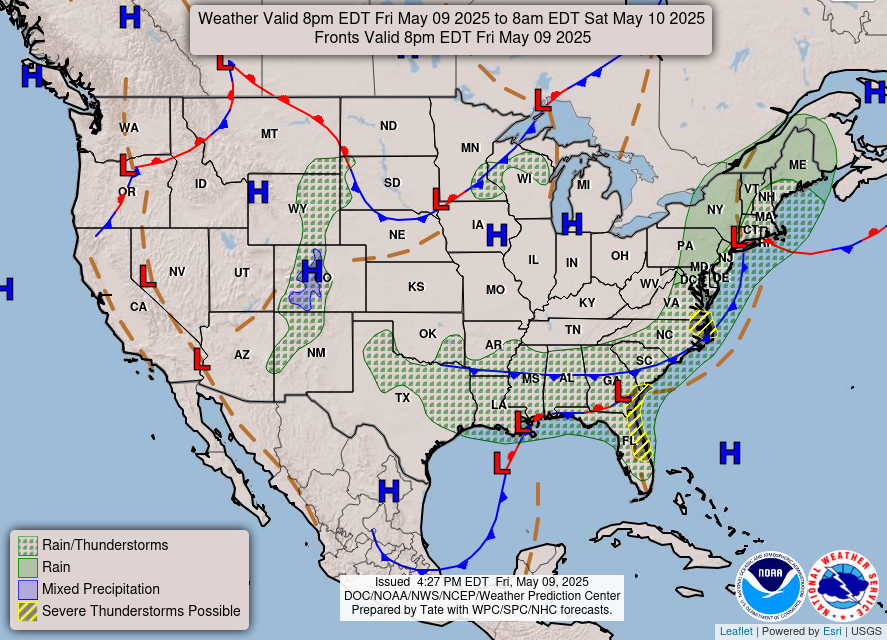 Tonight: Low: 38
Tonight looks to be mostly cloudy with a low of around 38 degrees for the region.
Tomorrow: High: 55 Low:31
A weak cold front, that represents a reinforcing shot of cooler air looks to potentially trigger some scattered showers around tomorrow, so there fore a 40% chance of showers exists for tomorrow.
A freeze watch is in effect for tomorrow night for temperatures that look to get at or below freezing in our region.
Looking Ahead: