General Discussion: A ridge of high pressure looks to stay situated overhead through most of this week, then a cold front will slowly push southward through the region Thursday night and into Friday morning, and behind this high pressure at the surface looks to build into the region. The net result of all of this looks to be hot and humid conditions through most of the work week, with daily chances for mainly scattered heat-of-the-day showers and storms, then a more organized chance of showers and storms with the cold frontal passage by late week, followed by cooler and drier weather for late week and through the weekend.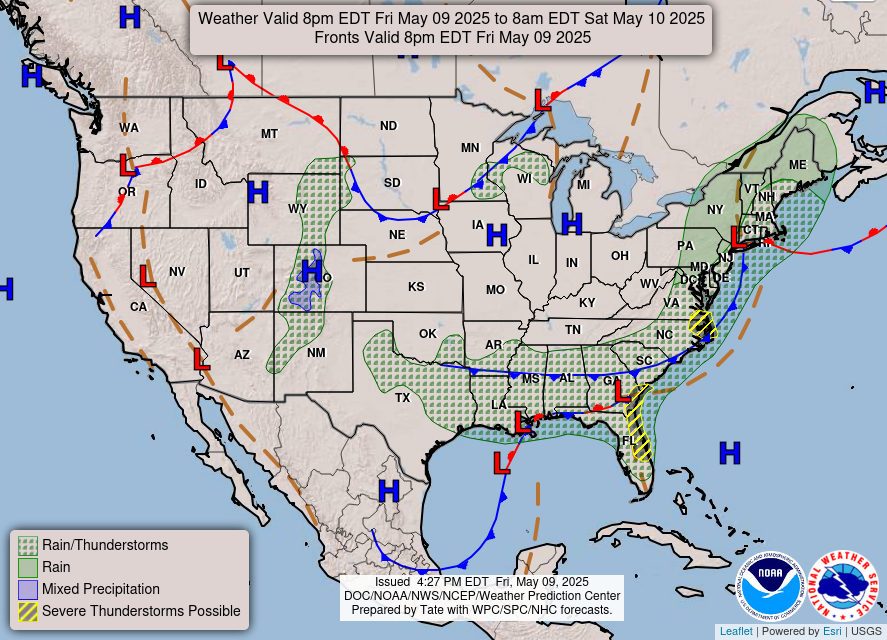 Tonight: Low:70
Tonight looks to be mainly calm and dry with a low temperature of a mild 70 degrees.
Tomorrow: High:90 Low: 72
Tomorrow looks to be another hot and humid day with a 30% chance of showers and storms.
Looking Ahead:
Forecaster: Michael Schulz